Even when we are thriving and feeling well, it is natural to experience brief periods of stress, for example in the period up to an important deadline or an exam. As long as the stress is temporary, it is an appropriate reaction that helps us to overcome strain.
Long periods of stress can trigger a number of physical and psychological symptoms that may have a negative impact on work capacity and health. The table below shows some of the most typical symptoms of stress. You can also find a printable PDF version of the table here.
If stress is not reduced and a balance re-established, stress can have more serious consequences and constitute a genuine threat to both health and work capacity. Even though stress affects the individual, the person's surroundings play an important role, and factors in both private life and work life can either aggravate stress or help protect against it.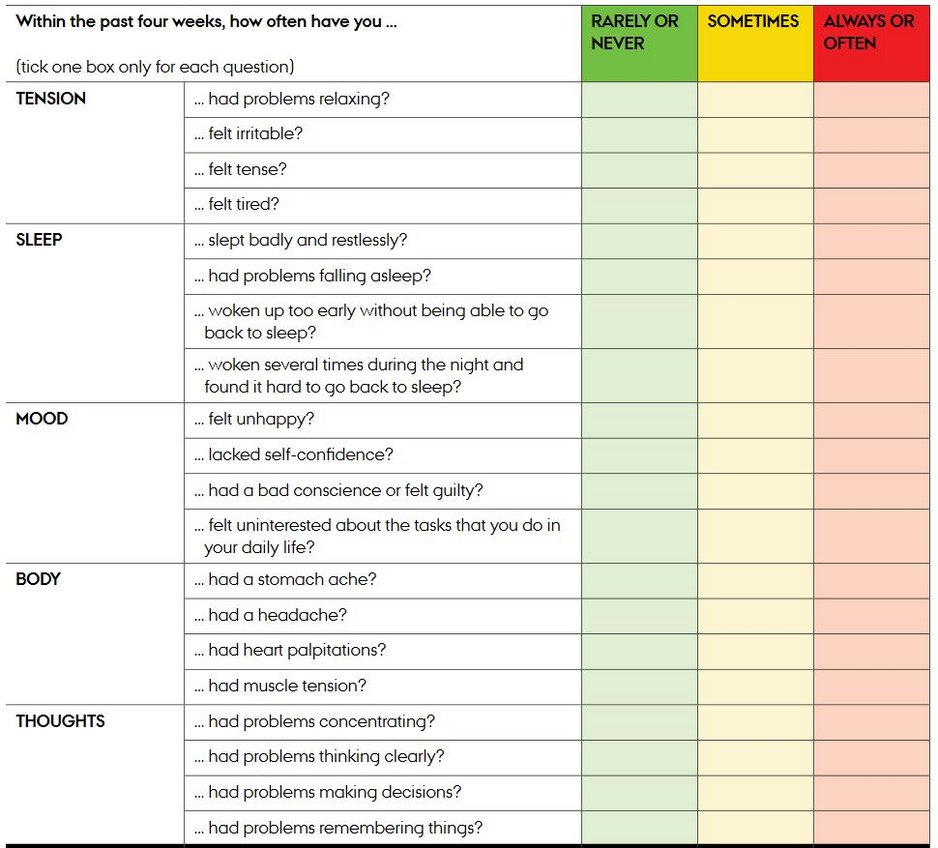 Source: Danish Health Authority, leaflet on stress, 2007

Learn more about stress:
Read more about typical warning signs and symptoms of stress overload (unhealthy stress) on the AU HR website "Understanding stress".