Understanding the mechanisms behind UHT milk spoilage
PhD defence, Thursday 31 January 2023, Miguel Aguilera Toro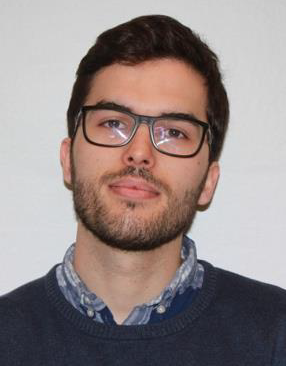 During his PhD studies, Miguel Aguilera Toro researched the quality and spoilage of UHT milk proteins during storage. Protein interactions derived from heat treatment and bacteria capable to produce heat-resistant enzymes can induce phenomena of sedimentation and gelation in UHT milk, increasing product rejection by costumers and food waste. Miguel Aguilera Toro studied the mechanisms behind protein interactions and bacteria-driven proteolysis, connecting genomic data with phenotypic characteristics, such as proteolytic activity and enzyme heat stability.
The new research findings contribute to the understanding of the causes behind proteolytic variability among different strains of Pseudomonas spp. and will be useful in the improvement of methods for premature spoilage prediction of UHT milk.
The PhD study was completed at Department of Food Science, Faculty of Technical Sciences, Aarhus University.
This summary was prepared by the PhD student.

Time: 31 January 2023 at 13:00
Place: Building 5910, room 116, Aarhus University, Agro Food Park 48, 8000 Aarhus
Title of PhD thesis: Influence of protein interactions and Pseudomonas-derived proteolysis on UHT milk quality and spoilage
Contact information: Miguel Aguilera Toro, e-mail: miguel.aguilera@food.au.dk, tel.: +45 60569485
Members of the assessment committee:
Associate Professor Davide Porcellato, Biotechnology and Food Science, Norwegian University of Life Sciences, Norway
Associate Professor Kasper Hettinga, Food Quality and Design, Wageningen University and Research, The Netherlands
Associate Professor Trine Kastrup Dalsgaard (chair), Food Science, Aarhus University, Denmark
Main supervisor:
Professor Lotte Bach Larsen, Food Science, Aarhus University, Denmark
Co-supervisors:
Associate Professor Nina Aagaard Poulsen, Food Science, Aarhus University, Denmark
Science Leader, Associate Professor Lars Wiking, Food Science, Aarhus University, Denmark
Language: The PhD dissertation will be defended in English

The defence is public.
The PhD thesis is available for reading at the Graduate School of Technical Sciences/GSTS,
Jens Baggesens Vej 53, building 5221, 8200 Aarhus N.