Transferable skills PhD courses 2024
Registration for transferable skills courses will open in CoMa on 12 October 2023 at 10.00. You can already now see a list of courses for the coming year and start planning your course activity.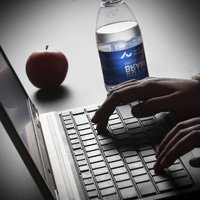 Each year, the Graduate School offers a variety of transferable skills PhD courses ranging for instance from Scientific Writing and Communications over Professional English Writing to Project Management or a number of statistical courses. Courses are set up for the whole of the coming year.
On the GSTS transferable skills course webpage, you can find a list of which courses will be offered in 2024, so you can plan course activity for the coming year.

The courses opens for registration in the PhD Course Management System (CoMa) on 12 October 2023 at 10.00.

Please register as soon as possible for the courses that you would like to attend, since course seats at the transferable skills PhD courses are allocated on a first come-first served principle.
If you register for a course with no more seats available, you will be placed on a waiting list. You will be notified directly if a seat becomes available (no later than two weeks before the course starts).

You can read more about the rules of the Graduate School's transferable skills PhD courses at the GSTS webpage.