Promoting neural regeneration: Incorporation of functional cues into 3D hydrogels
PhD defence, Friday 27 January 2023, Jordi Amagat Molas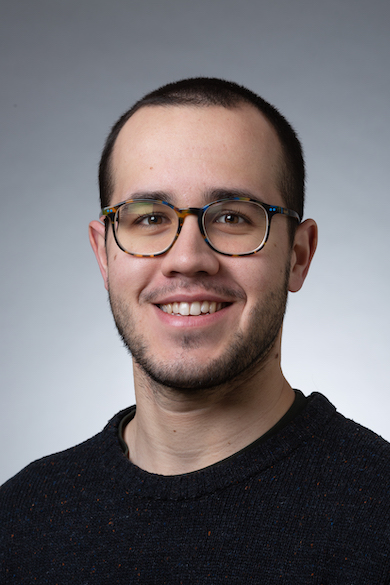 During his PhD studies, Jordi Amagat Molas researched functional hydrogel-based biomaterials for stimulating neural regeneration. Hydrogels, composed of swollen 3D polymeric structures, mimic the native extracellular matrix and can be designed to provide both biochemical and biophysical functional cues to enhance neural regeneration. Jordi studied the usage of anisotropic, electroactive, self-snapping hydrogels for nerve guidance conduit generation, injectable fibers for biochemical and optoelectrical stimulation and 3D hydrogel bioprinting for direct cell encapsulation and in situ maturation of neural cells.
The new research findings provide novel strategies in designing nerve guidance conduits enabling both biochemical and biophysical stimulation as potential alternative treatments for neural diseases and contribute to the understanding of 3D neural tissue engineering.
The PhD study was completed at the Department of Biological and Chemical Engineering, Faculty of Technical Sciences, Aarhus University in collaboration with the Sino-Danish Center.

This summary was prepared by the PhD student.

Time: Friday, 27 January 2023 at 13:00
Place: Bulding 3130, room 303, Department of molecular biology and genetics, Aarhus University, Gustav Wieds Vej 10C, 8000 Aarhus C
Title of PhD thesis: Functional Hydrogels for Stimulating Neural Regeneration
Contact information: Jordi Amagat Molas, e-mail: jordi@bce.au.dk, tel.: +45 52825014
Members of the assessment committee:
Professor Younan Xia, Georgia Institute of Technology, Atlanta, Georgia, USA
Professor João Mano, CICECO-Centre for Research in Ceramics and Composite Materials, University of Aveiro, Portugal
Associate Professor Patrick Biller (chair), Department of Biological and Chemical Engineering, Aarhus University, Denmark
Main supervisor:
Associate Professor Menglin Chen, Department of Biological and Chemical Engineering and iNANO, Aarhus University, Denmark
Co-supervisor:
Professor Ying Fang, Center for Excellence in Brain Science and Intelligence Technology, Chinese Academy of Sciences, UCAS, China
Language: The PhD dissertation will be defended in English

The defence is public.
The PhD thesis is available for reading at the Graduate School of Technical Sciences/GSTS,
Jens Baggesens Vej 53, building 5221, 8200 Aarhus N.