New GSST website launches on 14 November 2018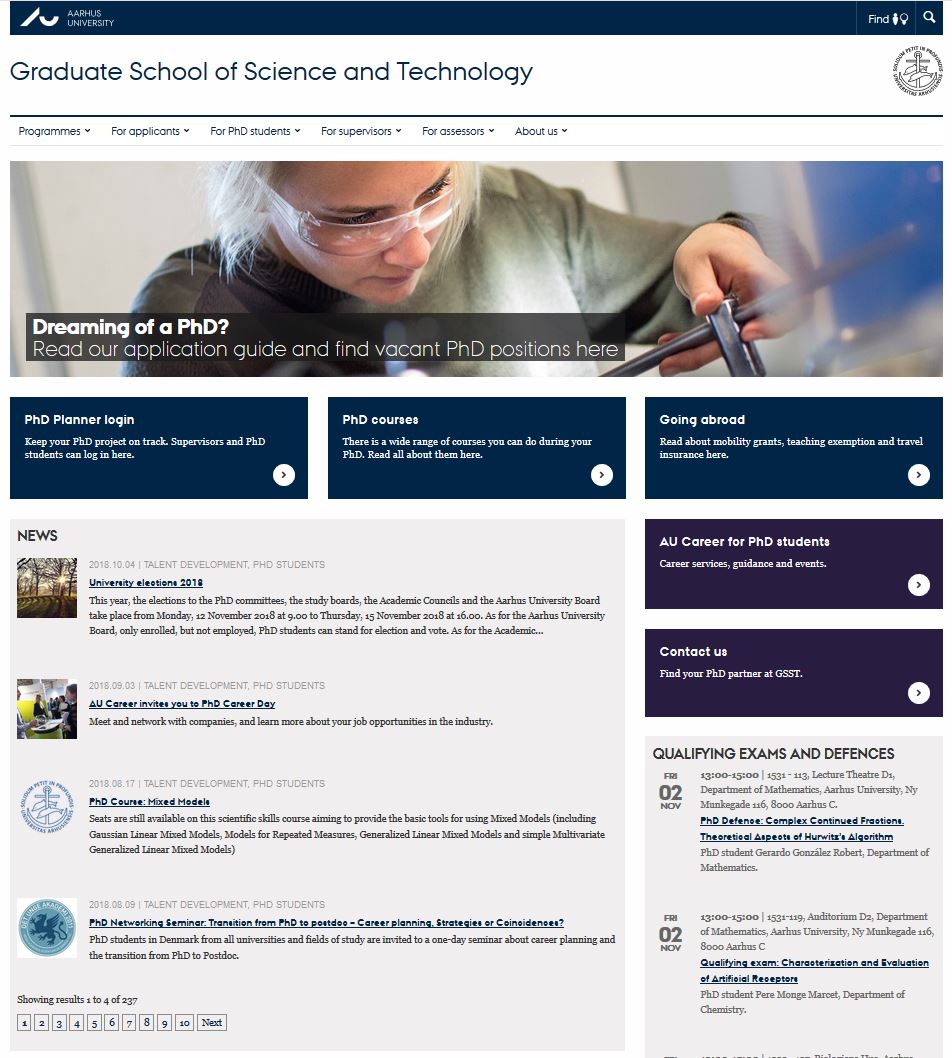 The new GSST website is an amalgamation of the two current websites (phd.au.dk/gradschools/scienceandtechnology and talent.au.dk/phd/scienceandtechnology). The two current websites will automatically redirect to the new website after it has launched.
We have simplified the navigation structure and made it target group-oriented. You will find the same information on the new website as on the current websites, but we have optimised and updated the information on the pages, and made additional pages on topics such as initiating the PhD project, content of the PhD plan, preventing and managing stress, after your PhD, etc.
The new GSST website comes with a fully responsive design, which means that it works and looks good on all screen sizes.
If you have any questions in relation to the new website, please contact PhD Partner Nanna M. E. Pedersen.