In vitro digestion on food matrices containing novel plant protein ingredients- Deepening the understanding of their gastrointestinal breakdown.
PhD defence, Wednesday 28 September 2022. Luis Miguel Jiménez-Munoz.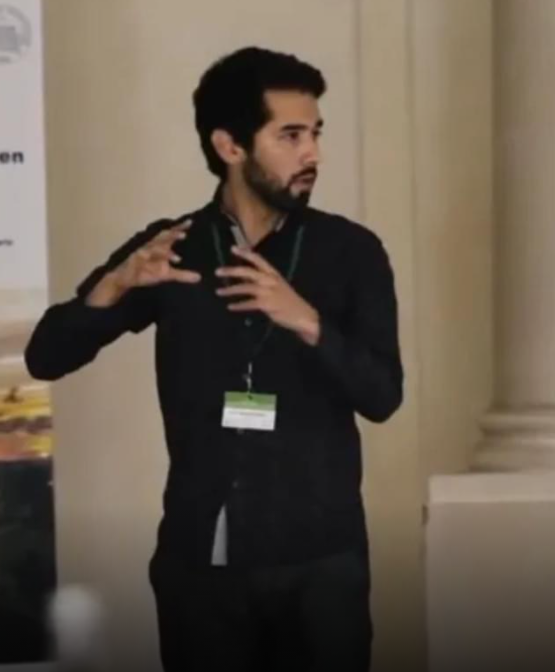 During his PhD studies, Luis Miguel Jimenez Munoz researched the effect of processing conditions on plant proteins in vitro human digestion. Pea, rice and potato are promising sources of protein to feed the world, thus, fundamental research is required to understand their digestive fate. Luis Miguel Jimenez Munoz studied how the protein structure, presence of anti-nutritional factors and presence of other components affected protein digestibility, the kinetics of breakdown, the difference in the peptide pattern during digestion and the release of free amino acids in the ileum. The new research findings contribute to the understanding of how processing conditions impact the functionality, nutritional composition and digestive behavior of novel plant protein ingredients.

The PhD study was completed at the department of Food Science and Technology, in Agro Food Park, Faculty of Technical Sciences, Aarhus University.
This summary was prepared by the PhD student.

Time: 28th September, 2022, at 13:00
Place: Building 5910, room 116, Agro Food Park 48, 8200 Aarhus N, Aarhus University
Title of PhD thesis: Impact of processing conditions and structural matrix differences on in vitro protein digestibility of potato, pea and rice proteins.
Contact information: Luis Miguel Jimenez Munoz, e-mail: luisjimenez@food.au.dk, tel.: +45 50245717
Members of the assessment committee:
Professor Lilia Ahrne, Food Science, Copenhagen University
Research Professor Isidra Recio, Institute of Food Science Research, CIAL (CSIC-UAM), Madrid
Professor Lotte Bach Larsen, Food Science, Aarhus University (chair)

Main supervisor:
Professor Milena Corredig, Food Science, Aarhus University, Agro Food Park.
Language: The PhD dissertation will be defended in English

The defense is public.
The PhD thesis is available for reading at the Graduate School of Technical Sciences/GSTS,
Jens Baggesens Vej 53, building 5221, 8200 Aarhus N.