Improving utilization of grass for dairy cows – is the way forward feeding grass pulp from bio-refineries, shredded grass, or fresh grass?
PhD defence, Friday 29 April 2022, Nikolaj Peder Hansen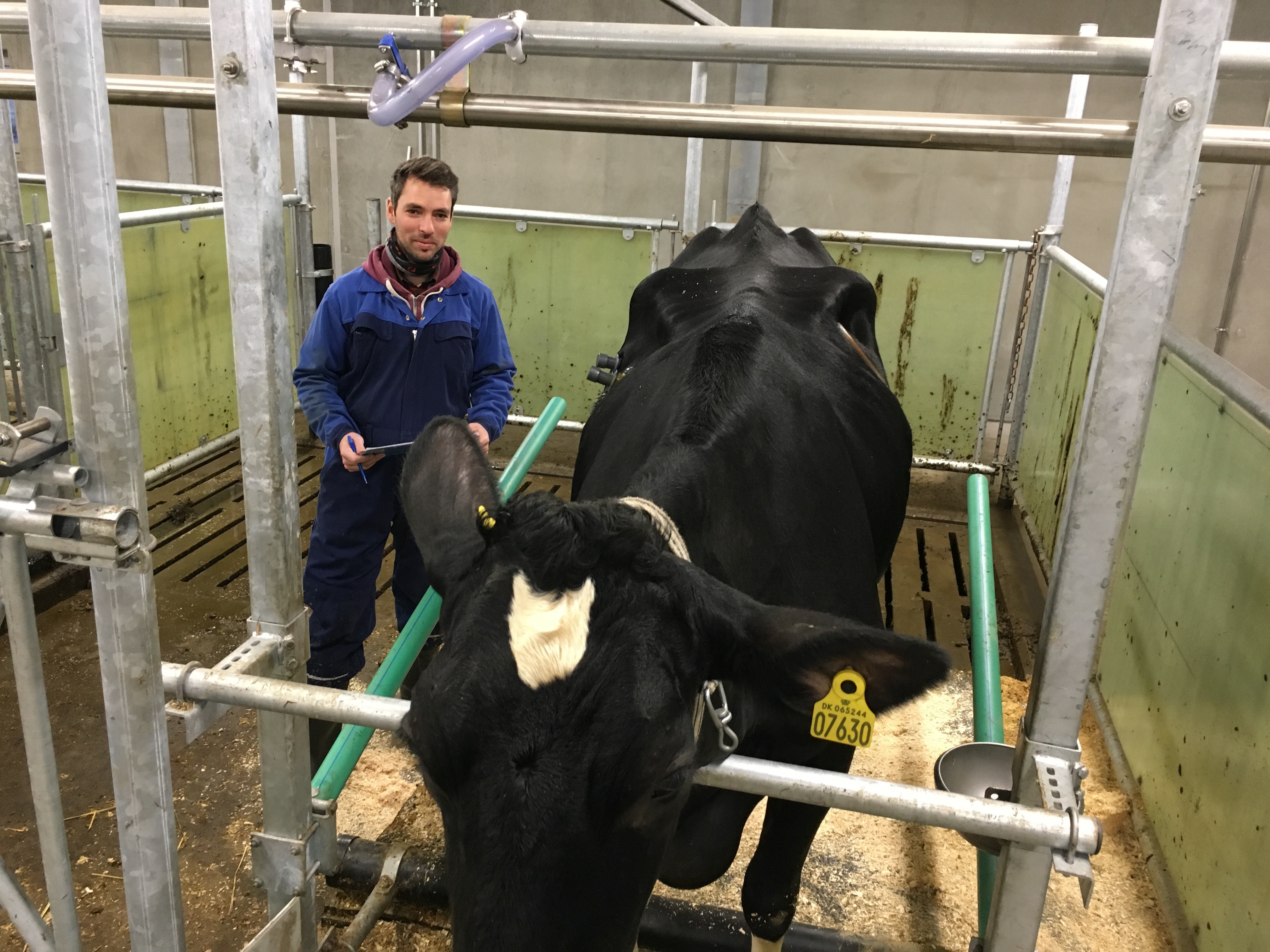 During his PhD studies, Nikolaj researched nutrition in dairy cattle. Increasing the proportion of grass in the crop rotation has numerous beneficial effects on the environment but also calls for techniques to improve utilization of grass, when it is being fed to dairy cows. Nikolaj investigated how post-harvest processing of grass, using techniques such as shredding and wet fractionation in a bio-refinery, affect digestibility and methane emissions in dairy cattle and how feeding fresh rather than ensiled grass affect feed intake, milk production, and methane emission.
The new research findings contribute to the understanding of fiber and protein digestion in dairy cows fed high proportions of grass.

The PhD study was completed at the Department of Animal Science (ANIS), Faculty of Technical Sciences, Aarhus University.
This summary was prepared by the PhD student.

Time: Friday, 29 April 2022 at 10:00
Place: Building 8814-3075, Auditorium, Aarhus University, Blichers Allé 20, 8830 Tjele
The PhD defence will be held physically and online. To receive a link to the event, please send an e-mail to Charlotte Kahlen Steffensen; cks@anis.au.dk.
Title of PhD thesis: Grass for dairy cows – Fresh grass or silage from physically processed grass as alternative to common grass silage
Contact information: Nikolaj Peder Hansen, e-mail: nikolaj.hansen@anis.au.dk, tel.: +45 2860 5590
Members of the assessment committee:
Research Professor Håvard Steinshamn, Division of Food production and society, Department of Grassland and Livestock, NIBIO, Norway
Professor Jon Moorby, Institute of Biological, Environmental, and Rural Sciences, Aberystwyth University, United Kingdom
Senior Researcher Ole Højberg (chair), Department of Animal Science, Aarhus University, Denmark
Main supervisor:
Professor Martin Riis Weisbjerg, Department of Animal Science, Aarhus University, Denmark
Co-supervisor:
Senior Researcher Troels Kristensen, Department of Agroecology, Aarhus University, Denmark
Professor Søren Krogh Jensen, Department of Animal Science, Aarhus University, Denmark
Language: The PhD dissertation will be defended in English

The defence is public.
The PhD thesis is available for reading at the Graduate School of Technical Sciences/GSTS, Katrinebjergvej 89F, building 5132, 8200 Aarhus N.