Greenland's forests in the sea – To what extent is carbon stored in the seabed as dead seaweed?
PhD defence, Thursday 30 November 2023, Sarah B. Ørberg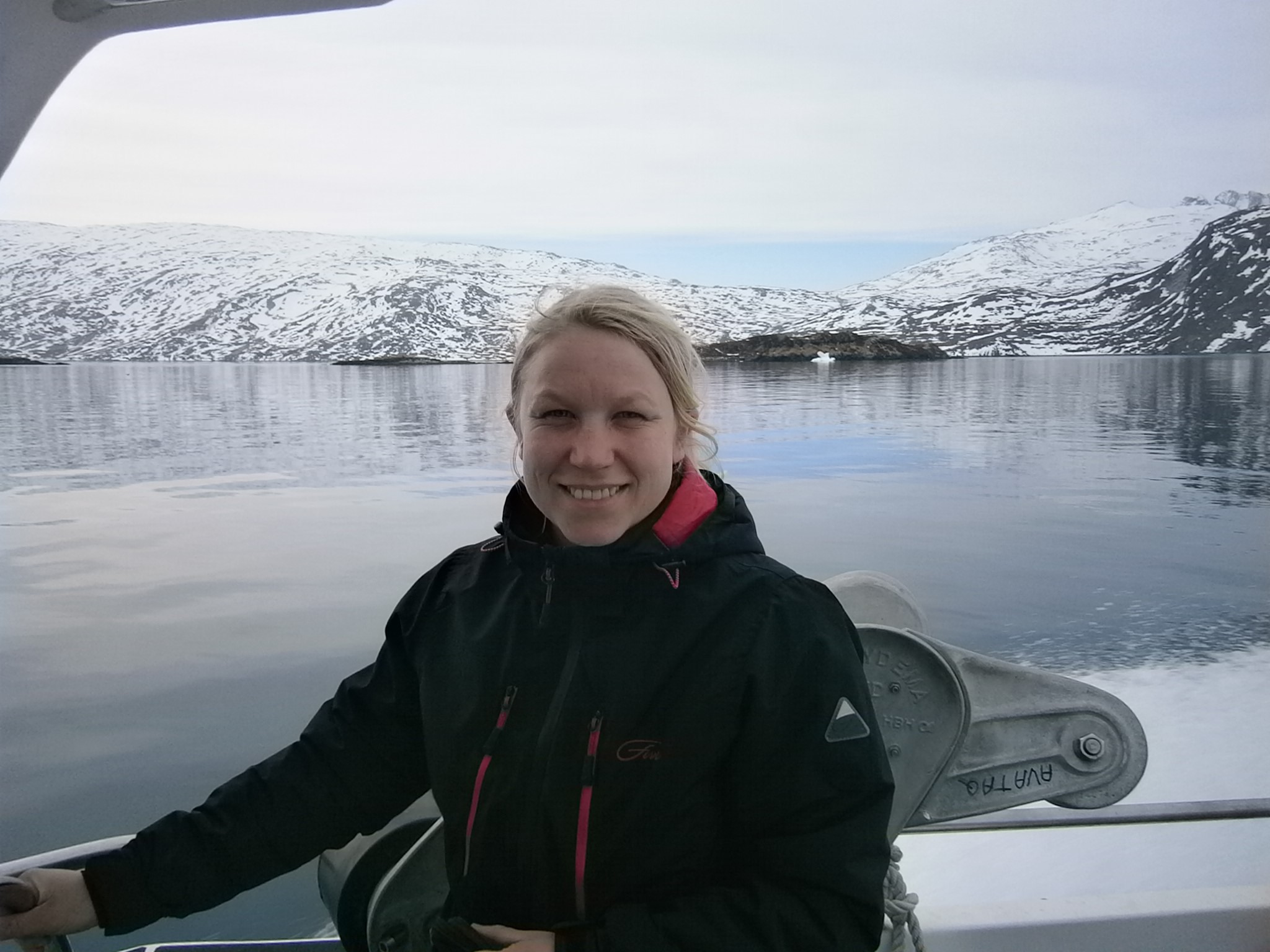 During her studies, Sarah researched sea forests and their role in storing carbon in the seabed. Sea forests such as seagrass meadows and seaweed forests take up carbon via photosynthesis of which a part is stored in the seabed for centuries. This natural process removes CO2 from the atmosphere. Due to global warming, sea forests in the Arctic are expanding with the potential for storing more carbon in the future. She studied to what extent Greenland's sea forests store carbon in the seabed and whether this process is affected by changes in climate.
The new research findings contribute to understanding the role of Arctic sea forests in mitigating climate change now and in the future by storing carbon in the seabed.

The PhD degree was completed at the Department of Ecoscience, Faculty of Technical Sciences, Aarhus University.
This summary was prepared by the PhD student.

Time: Thursday 30 November 2023, kl. 13.00
Place: Building 1532, room 116, Lecture Theatre G1, Department of Mathematics, Ny Munkegade 120, Aarhus University, 8000 Aarhus C
Title of dissertation: The role of Greenland's marine forests in supporting carbon sequestration in marine sediments
Contact information: Sarah Bachmann Ørberg, e-mail: sao@ecos.au.dk, tel.: +45 28143372

Members of the assessment committee:
Professor Paul Barber, Department of Ecology and Evolutionary Biology, University of California Los Angeles, USA

Professor Stein Fredriksen, Department of Biosciences, University of Oslo, Norway

Professor Christian Frølund Damgaard (chair), Department of Ecoscience, Aarhus University, Denmark

Main supervisor:
Professor Dorte Krause-Jensen, Department of Ecoscience, Aarhus University, Denmark

Co-supervisor:
Professor Carlos M. Duarte, Red Sea research Centre, King Abdullah University of Technical sciences, Saudi Arabia

Language: The PhD dissertation will be defended in English

The defence is public.
The PhD thesis is available for reading at the Graduate School of Technical Sciences (GSTS) Jens Baggesens Vej 53, bygning 5221, 8200 Aarhus N.